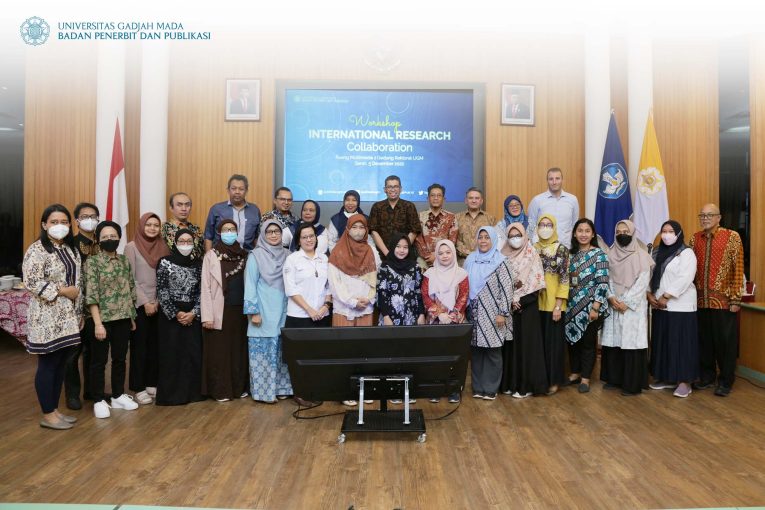 Universitas Gadjah Mada strive to improve the quality and quantity of the publication of the students and faculty members of UGM through research collaboration with external researchers, particulary researchers from abroad. Badan Penerbit dan Publikasi with Directorate of Research held "International Research Collaboration Workshop" on Monday, 5 December 2022 in Multimedia 1 Room. Prof. dr. Irawan Satriotomo, Ph.D, BCMAS from University of Florida (USA) and Prof. Roger Frutos from Université de Montpellier (France) become the speakers of the workshop.
Dr. Mirwan Ushada, STP, M.App.Life.Sc. as the director of research expressed that the workshop is essential to develop collaborative research basic skills and pursue interdisciplinary research and wider networking. The collaborative research, in the future, is expected to bring significant and positive impact towards science and the implementation.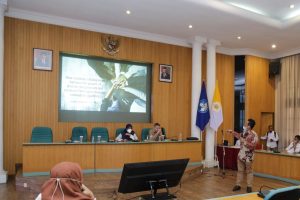 The workshop is moderated by Rachma Wikandari, S.TP., M.Biotech., Ph.D. from the Faculty of Agricultural Technology Universitas Gadjah Mada. The first lecture was delivered by Prof. dr. Irawan Satriotomo, Ph.D, BCMAS. He brought the topic of "How creative collaboration harnesses the power of diverse perspectives and creative thinking to develop innovative solutions". During the second lecture session, Prof. Roger Frutos talked about "Different types of research collaboration". About 27 participants attended this workshop and gained more knowledge to develop their skills in conducting collaborative research.